Price: $1.99
Rating:

HDR + Camera: Written iPhone App Review

HDR + Camera app for the iOS, newly released from developer Almalence (Facebook page) is available for $1.99 through iTunes. As yet another photo editing application for mobile devices, can it stand out from the rest? Read on to find out!
Features:
HDR images are created from combinations of different photos shot of the same scene. Each photo has different exposures, allowing the final product to have a surreal, fantasy quality to it. It's a pretty neat style of photography but it can take a lot of work. HDR + Camera app takes a lot of the busy work steps out and does the merging process from your shots, in the palm of your hand. Take photos with the app and the rest of the process is fairly automated as it merges 'em to HDR. Extra features include stabilization, moving object detection and ghosting object removal on photos. There's options for color vividness, contrast, exposure, sharing and image saving.
I did find the HDR feature to be quite impressive. I've tried shooting in HDR with traditional digital cameras, point and shoot models and the like. Then, I took the photos and merged them using HDR software. However, the results were usually far from perfect. Obviously, the true HDR stuff requires a considerable amount of effort and perhaps I did not try quite hard enough. Still, being able to use HDR + Camera app to quickly and easily create HDR images on the fly with my mobile device was awesome! The photos turned out fairly well, although some shots were better than others. It's definitely to play around with this app and see the HDR merged images created from using it.

Appearance and Layout:
HDR + Camera features a fairly straight-forward layout. Boot up the app, adjust settings as desired, take photos and watch 'em merge to HDR. There isn't a lot of options on screen at one time to confuse or muddle things. It was quite easy to figure out from the start. Icons appear fairly professional and well-designed. Pages loaded smoothly and with minimal problems. The overall feel and appearance was of a polished photo app for the iOS.

Value:
So, do we really need yet another photo editing app for the iOS? Maybe, maybe not. Sure, the market is quite saturated with such apps. However, HDR + Camera is a little more different, with its focus on HDR only production and editing. There are other HDR apps on the market, but HDR + Camera is a fairly solid option and the $1.99 price, while not perfect, isn't too high to prevent most users from getting it. If you would like a simple app that may be used to create HDR-style images on the iOS, be it the iPhone, iPod Touch or iPad-HDR + Camera may be the app for you!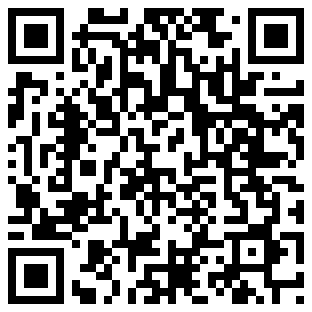 HDR + Camera iPhone app requires iOS 4.0 or later and is compatible with iPhone, iPod Touch (4th gen or later) and iPad. A small expedite fee was paid by the developer to speed up publication of this review. The iPhone App Review rating: